Hologram Projection Film/Holo Projection Foil
Our trasnaprent nano coating hologram projection film width:3-8m film Mini length 30m per roll.
Thickness: 0.1mm
We have been in plastic film more than 12 years. we develop this new hologram projection film start from 2012,
and In recent year ,we are improving our foil continously to meet more clients' requirement. Our projection foil
sold to many countries ,such as USA, Maylaysia ,thailand, Italy,UK etc.
Application:
our hologram projection film could meet the global markets in all sizes to make the images with largest format
to appears shocked 3D holographic effects.
1) Advertising & Events
2) Retail products exhibition
3) Product Launch
4) Exhibition
5) Concert
6) Conference
7) Fashion Show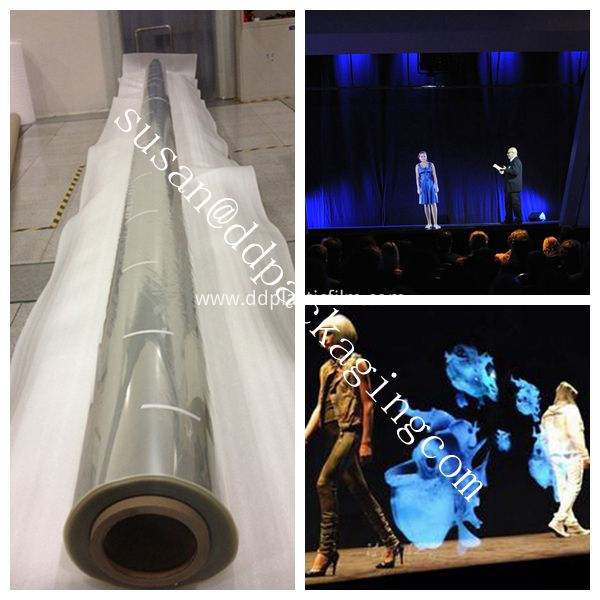 In addition to this,we also supply the Pepper Ghost Foil.